Produsenter
Nye produkter
FACEBOOK FOR KS
Klarna
KÅRET SOM FAVORITTBUTIKK I 2014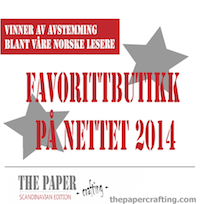 TUSEN TAKK TIL ALLE SOM 
STEMTE PÅ OSS :-)
Nyhetsbrev
Takk! Du vil motta en e-post så snart produktet er på lager!
En ukjent feil har oppstått. Klikk her for å prøve igjen!
DISTRESS DYE INKS PAD - CARVED PUMPKIN - OKTOBER 2015

TIM HOLTZ DISTRESS INK fra RANGER er en vannbasert blekk som er syrefritt.
De er også perfekt å bruke for å få et eldet utseende på dine prosjekt. Brukes gjerne sammen med en god vannpensel. De er fargeekte, mister heller ikke farge i kontakt med vann. Puten måler 5x5 cm, boksen måler 7.5cm.
Ranger-Tim Holtz Distress Ink Pad.
Create an aged look on papers, fibers, photos and more! This package contains one 2-1/4x2-1/4 inch ink pad. Comes in a variety of distressed colors. Each sold separately. Acid free. Non-toxic.
NEW!
NEW!
Abandoned
Coral
Crack

ed


Pistachio
Spun
Sugar
Worn
Lipstick
Picked
Raspberry
Tattered
Rose
TIM43188
TIM43218
TIM27164
TIM21513
TIM34995
TIM20240
Barn
Door
Festive
Berries
Fired
Brick
Aged
Mahogany
Dried
Marigold
Spiced
Marmalade
TIM27096
TIM32861
TIM20202
TIM21407
TIM21438
TIM21506
Ripe
Persimmon
Rusty
Hinge
Wild
Honey
Squeezed
Lemonade
Mustard
Seed
Bundled
Sage
TIM32830
TIM27157
TIM27201
TIM34940
TIM20226
TIM27102
Shabby
Shutters
Crushed
Olive
Peeled
Paint
Mowed
Lawn
Forest
Moss
Evergreen
Bough
TIM21490
TIM27126
TIM20233
TIM35008
TIM27133
TIM32854
Pine
Needles
Peacock
Feathers
Weathered
Wood
Stormy
Sky
Iced
Spruce
Tumbled
Glass
TIM21476
TIM34933
TIM20257
TIM27171
TIM32878
TIM27188
Broken
China
Salty
Ocean
Faded
Jeans
Chipped
Sapphire
Milled
Lavender
Victorian
Velvet
TIM21414
TIM35015
TIM21452
TIM27119
TIM20219
TIM27195
Shaded
Lilac
Dusty
Concord
Seedless
Preserves
Antique
Linen
Old
Paper
Tea
Dye
TIM34957
TIM21445
TIM32847
TIM19497
TIM19503
TIM19510
Brushed
Corduroy
Vintage
Photo
Frayed
Burlap
Gathered
Twigs
Walnut
Stain
Pumice
Stone
TIM21421
TIM19527
TIM21469
TIM32823
TIM19534
TIM27140
Black
Soot
TIM19541
Kommentarer
RANGER INK - TIM HOLTZ