Produsenter
FACEBOOK FOR KS
Klarna
KÅRET SOM FAVORITTBUTIKK I 2014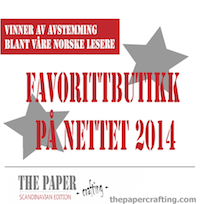 TUSEN TAKK TIL ALLE SOM 
STEMTE PÅ OSS :-)
Nyhetsbrev
Takk! Du vil motta en e-post så snart produktet er på lager!
En ukjent feil har oppstått. Klikk her for å prøve igjen!
HEARTY - SUPER LIGHTWEIGHT AIR DRY CLAY - WHITE - Papirleire
HEARTY AIR DRY CLAY er leire som er lett å arbeide med og herder i løpet av 24 timer. Den kleber ikke til fingrene men har likevel en festevne på både ulike materiale som glass, tre, papir og plastikk. Super lett å jobbe med og plukker opp detaljer vakkert. Fin å blande med fargepigmenter. Pakken inneholder: 149 gram
ACTIVA-The Mountain Idea: Hearty Clay Super Lightweight Modeling Clay.
This easy to work with clay dries to a firm consistency within 24 hours. It is suitable for creating delicate objects like flowers and intricate jewelry as well as sculptures, magnets and more. Hearty Clay does not stick to fingers, yet will stick to core materials like wood, glass, wire, paper and plastic. Once dry it remains flexible yet firm, is extremely lightweight, can be painted and sealed. White is so true that when mixed with the color pigments the bright and beautiful tones are kept. Mix different color consistent primary pigments together to achieve an infinite color spectrum. This package contains 5.25oz/149g.
Kommentarer

DIVERSE PRODUSENTER