Produsenter
Nye produkter
FACEBOOK FOR KS
Klarna
KÅRET SOM FAVORITTBUTIKK I 2014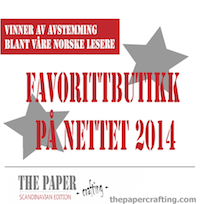 TUSEN TAKK TIL ALLE SOM 
STEMTE PÅ OSS :-)
Nyhetsbrev
Takk! Du vil motta en e-post så snart produktet er på lager!
En ukjent feil har oppstått. Klikk her for å prøve igjen!
HEIDI SWAPP 369958 - BEAUTIFUL EMBELLISHMENTS - WOODEN POCKET CARD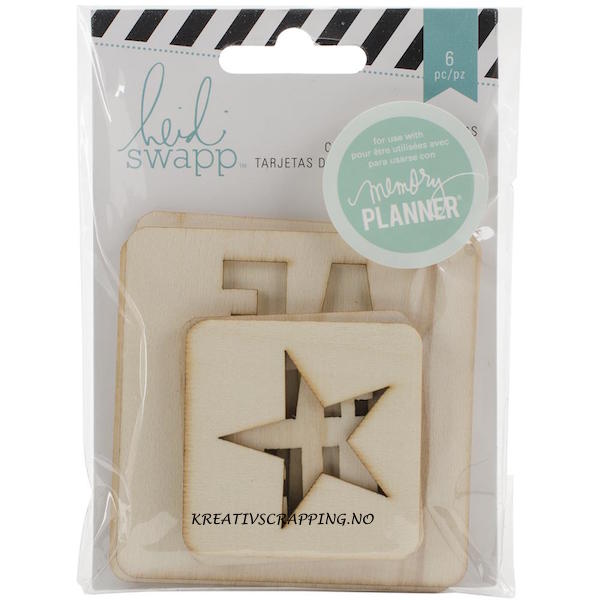 American Crafts-Heidi Swapp Hello Beautiful Embellishments: Wooden Pocket Cards. A fun assortment of wooden pocket cards to personalize your 7x5 inch memory binder (sold separately)! Add more of your personal touch. This package contains three 3x3 inch wooden cards and three 2x2 inch wooden cards with a different design in the center of each. WARNING: This product contains chemicals known to the State of California to cause cancer, birth defects or other reproductive harm- do not mouth or chew.
Kommentarer
AMERICAN CRAFTS - HEIDI SWAPP
| | | | |
| --- | --- | --- | --- |
| | | 39,- | |
| | | | |
| --- | --- | --- | --- |
| | | 29,- | |
| | | | |
| --- | --- | --- | --- |
| | | 14,- | |
| | | | |
| --- | --- | --- | --- |
| | | 14,- | |
| | | | |
| --- | --- | --- | --- |
| | | 45,- | |
| | | | |
| --- | --- | --- | --- |
| | | 45,- | |
| | | | |
| --- | --- | --- | --- |
| | | 45,- | |
| | | | |
| --- | --- | --- | --- |
| | | 35,- | |
| | | | |
| --- | --- | --- | --- |
| | | 35,- | |
| | | | |
| --- | --- | --- | --- |
| | | 49,- | |
| | | | |
| --- | --- | --- | --- |
| | | 13,- | |
| | | | |
| --- | --- | --- | --- |
| | | 29,- | |
| | | | |
| --- | --- | --- | --- |
| | | 29,- | |
| | | | |
| --- | --- | --- | --- |
| | | 29,- | |
| | | | |
| --- | --- | --- | --- |
| | | 15,- | |
| | | | |
| --- | --- | --- | --- |
| | | 13,- | |
| | | | |
| --- | --- | --- | --- |
| | | 13,- | |
| | | | |
| --- | --- | --- | --- |
| | | 13,- | |
| | | | |
| --- | --- | --- | --- |
| | | 19,- | |
| | | | |
| --- | --- | --- | --- |
| | | 79,- | |
| | | | |
| --- | --- | --- | --- |
| | | 13,- | |
| | | | |
| --- | --- | --- | --- |
| | | 13,- | |