Produsenter
FACEBOOK FOR KS
Klarna
KÅRET SOM FAVORITTBUTIKK I 2014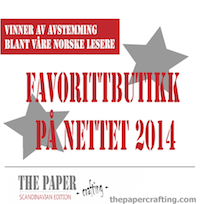 TUSEN TAKK TIL ALLE SOM 
STEMTE PÅ OSS :-)
Nyhetsbrev
Takk! Du vil motta en e-post så snart produktet er på lager!
En ukjent feil har oppstått. Klikk her for å prøve igjen!
JOY CRAFT - 6200-0021 - BOW MAKER

I dag tenkte jeg å vise dere hvor enkelt det er å knytte pene sløyfer med bow makeren.
Du trenger bånd og Bow Maker fra Joy! Craft.
Jeg tok frem noen ulike bånd fra skuffen min, for jeg var ikke helt sikker på hvilket jeg skulle bruke.
This is what you need:
Til Bow Makeren følger det med fire pinner. Det er disse som bestemmer hvor bred sløyfen din blir. Jo lengre i fra hverandre du setter de, jo større blir sløyfen din.
The Bow Maker comes with four sticks and these are the ones that decide how big your bow will end up. As closer to each other you put them, the smaller bow.
Hold fast båndet med venstre tommel og ta det rundt pinnene til det møtes foran.
Hold your ribbon with left thumb and take the ribbon around both the sticks until the ends meet in front.
Bilde uten fingrene mine i veien...
A picture without my fingers in the way....
Smett så den øverste delen under båndet slik at det kommer opp på baksiden.
Just put the upper end under the "bow" so it comes up in the back
Dra den over og stram litt så du ser at den blir pen foran
(Dette er baksiden)
Drag it over and tighten it a bit so you can see that it is looking nice in front.
(This is the back side)
Knyt en enkel knute og stram godt.
Tie a simple knot
Baksiden når den er ferdig.
This is what it looks like when it's done, from behind
Ferdig sløyfe!
Lettere blir det ikke :)
Perfect bow, ready to use!
Her har jeg laget en dobbel sløyfe med hvit seambinding.
Ønsker du å lage en dobbel eller trippel sløyfe, tar du bare båndet flere ganger rundt før du knytter sammen.
If you want to make a double or triple bow, just fold it two or three times around the sticks before you tie the knot.
Her har jeg brukt to ulike bånd, vanlig seambinding og et smalt rutete.
A bow made with two different ribbons.
Her er kortet jeg har laget med sløyfen min.
Håper dere liker det!
And here is the card I made with my bow.
Hope you like it!
Motivet mitt er fra
MY-BESTIES - CLEAR RUBBER STAMPS - MABLE

Resten av tutorialen finner du her

Kommentarer