Produsenter
FACEBOOK FOR KS
Klarna
KÅRET SOM FAVORITTBUTIKK I 2014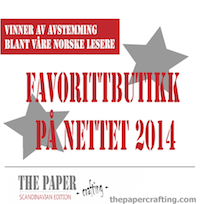 TUSEN TAKK TIL ALLE SOM 
STEMTE PÅ OSS :-)
Nyhetsbrev
Twitter

MAY ARTS - RIBBONS TU-TU TULLE TL2382 - VINTAGE BUTTERMILK 1.7"



MAY ARTS-Grosgrain Ribbon.
his 5/8 inch ribbon has a grosgrain center with a stitched edge and a sheer banded border . It would be perfect for gift wrap, card making, sewing, scrapbooking, hair bows and home decor. This ribbon is ideal for floral arrangements, weddings, birthdays, spring and summer themed projects.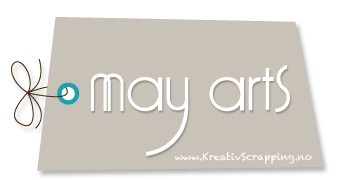 Kommentarer
| | | | |
| --- | --- | --- | --- |
| | | 12,- | |
| | | | |
| --- | --- | --- | --- |
| | | 5,- | |
29,-

15,-




| | | | |
| --- | --- | --- | --- |
| | | 89,- | |
| | | | |
| --- | --- | --- | --- |
| | | 24,- | |
69,-

41,-




99,-

59,-




79,-

47,-




| | | | |
| --- | --- | --- | --- |
| | | 119,- | |
89,-

53,-




| | | | |
| --- | --- | --- | --- |
| | | 29,- | |
| | | | |
| --- | --- | --- | --- |
| | | 59,- | |
| | | | |
| --- | --- | --- | --- |
| | | 59,- | |
| | | | |
| --- | --- | --- | --- |
| | | 59,- | |
| | | | |
| --- | --- | --- | --- |
| | | 2,- | |
| | | | |
| --- | --- | --- | --- |
| | | 2,- | |
39,-

23,-




| | | | |
| --- | --- | --- | --- |
| | | 29,- | |
| | | | |
| --- | --- | --- | --- |
| | | 8,- | |
| | | | |
| --- | --- | --- | --- |
| | | 5,- | |
19,-

11,-




| | | | |
| --- | --- | --- | --- |
| | | 69,- | |
| | | | |
| --- | --- | --- | --- |
| | | 69,- | |
| | | | |
| --- | --- | --- | --- |
| | | 69,- | |
| | | | |
| --- | --- | --- | --- |
| | | 19,- | |
| | | | |
| --- | --- | --- | --- |
| | | 34,- | |
19,-

11,-




| | | | |
| --- | --- | --- | --- |
| | | 19,- | |
19,-

11,-




| | | | |
| --- | --- | --- | --- |
| | | 6,- | |
| | | | |
| --- | --- | --- | --- |
| | | 29,- | |
| | | | |
| --- | --- | --- | --- |
| | | 12,- | |
| | | | |
| --- | --- | --- | --- |
| | | 29,- | |
199,-

119,-




| | | | |
| --- | --- | --- | --- |
| | | 99,- | |
29,-

17,-




| | | | |
| --- | --- | --- | --- |
| | | 49,- | |
| | | | |
| --- | --- | --- | --- |
| | | 39,- | |
| | | | |
| --- | --- | --- | --- |
| | | 39,- | |
| | | | |
| --- | --- | --- | --- |
| | | 39,- | |
| | | | |
| --- | --- | --- | --- |
| | | 139,- | |
| | | | |
| --- | --- | --- | --- |
| | | 59,- | |
| | | | |
| --- | --- | --- | --- |
| | | 139,- | |
59,-

35,-