Produsenter
Nye produkter
FACEBOOK FOR KS
Klarna
KÅRET SOM FAVORITTBUTIKK I 2014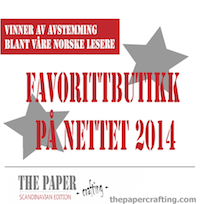 TUSEN TAKK TIL ALLE SOM 
STEMTE PÅ OSS :-)
Nyhetsbrev
Takk! Du vil motta en e-post så snart produktet er på lager!
En ukjent feil har oppstått. Klikk her for å prøve igjen!
RANGER - DYLUSIONS INK SPRAY - DYC36784 - AFTER MIDNIGHT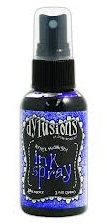 RANGER - DYLUSIONS by DYAN REAVELEY: Ink Spray.
This ink spray is a concentrated colorant for use on porous surfaces. Use it on paper; canvas; wood; clay; and more to create fantastic cards; scrapbooking elements; journal pages; and mixed media projects. This package contains one spray bottle filled with 2 fl.oz. of ink. Available in a variety of colors (each sold separately). Acid free; non-toxic.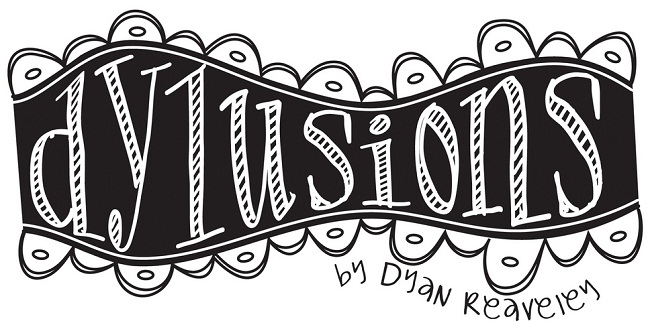 DYLUSIONS INK SPRAY er av høy kvalitet, syre-fri, ikke-giftig med konsentrert fargestoff.
Egner seg på porøse overflater for farging av papir, grovt canvas, tre. papir, leire og mye mer.
Fargene er sterke og levende og kommer i 12 flotte farger og kom i slutten av januar med 6 nye farger.
Brukes for å lage bakgrunner på kort, scrapbook og journal pages, og i dine mixed media kunstprosjekter.
• Konsentrert fargestoff for porøse overflater
• 18 lyse og levende farger
• syrefri og giftfri
Kommentarer
RANGER INK - VINTAJ
| | | | |
| --- | --- | --- | --- |
| | | 49,- | |
| | | | |
| --- | --- | --- | --- |
| | | 99,- | |
| | | | |
| --- | --- | --- | --- |
| | | 69,- | |
| | | | |
| --- | --- | --- | --- |
| | | 120,- | |
| | | | |
| --- | --- | --- | --- |
| | | 59,- | |
| | | | |
| --- | --- | --- | --- |
| | | 45,- | |
| | | | |
| --- | --- | --- | --- |
| | | 20,- | |
| | | | |
| --- | --- | --- | --- |
| | | 20,- | |
| | | | |
| --- | --- | --- | --- |
| | | 59,- | |
| | | | |
| --- | --- | --- | --- |
| | | 39,- | |
| | | | |
| --- | --- | --- | --- |
| | | 49,- | |
| | | | |
| --- | --- | --- | --- |
| | | 69,- | |
| | | | |
| --- | --- | --- | --- |
| | | 69,- | |
| | | | |
| --- | --- | --- | --- |
| | | 39,- | |
| | | | |
| --- | --- | --- | --- |
| | | 59,- | |
| | | | |
| --- | --- | --- | --- |
| | | 59,- | |
| | | | |
| --- | --- | --- | --- |
| | | 59,- | |