Produsenter
FACEBOOK FOR KS
Klarna
KÅRET SOM FAVORITTBUTIKK I 2014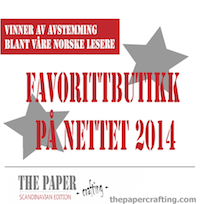 TUSEN TAKK TIL ALLE SOM 
STEMTE PÅ OSS :-)
Nyhetsbrev
Twitter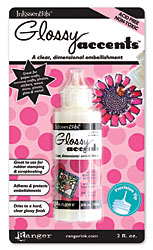 RANGER - INKSSENTIALS GAC17042 - GLOSSY ACCENTS - 2 OZ

Flytende blankt og sterkt lim med tynn påføringstupp. Limer det meste - meget god til små perler eller annen vanskelig pynt.
Fungerer også som tykk blank lakk som er flott å bruke over bilder, pynt, die cuts, klistremerker m.m.

Glossy Accents™ is a clear, three-dimensional gloss medium. Use to accent, brighten, dimensionalize and magnify distinct areas on any scrapbook page, album cover, rubber stamped image, paper craft or home décor project. Place Glossy Accents™ under embellishments to make them stick and on top to protect and glossify!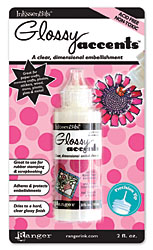 • Acid free
• Non-toxic
• Dries to a hard, clear finish
• Adheres & protects
• Precision applicator tip
• Great for scrapbooking and altered art
Kommentarer

RANGER INK - VINTAJ
99,-

59,-




| | | | |
| --- | --- | --- | --- |
| | | 49,- | |
69,-

41,-




| | | | |
| --- | --- | --- | --- |
| | | 59,- | |
199,-

119,-




79,-

47,-




59,-

35,-




119,-

71,-




99,-

50,-




149,-

89,-




109,-

65,-




| | | | |
| --- | --- | --- | --- |
| | | 39,- | |
| | | | |
| --- | --- | --- | --- |
| | | 39,- | |
| | | | |
| --- | --- | --- | --- |
| | | 39,- | |
| | | | |
| --- | --- | --- | --- |
| | | 39,- | |
| | | | |
| --- | --- | --- | --- |
| | | 35,- | |
| | | | |
| --- | --- | --- | --- |
| | | 29,- | |
| | | | |
| --- | --- | --- | --- |
| | | 2,- | |
| | | | |
| --- | --- | --- | --- |
| | | 2,- | |
| | | | |
| --- | --- | --- | --- |
| | | 2,- | |
| | | | |
| --- | --- | --- | --- |
| | | 2,- | |
| | | | |
| --- | --- | --- | --- |
| | | 2,- | |
| | | | |
| --- | --- | --- | --- |
| | | 2,- | |
| | | | |
| --- | --- | --- | --- |
| | | 2,- | |
59,-

35,-




| | | | |
| --- | --- | --- | --- |
| | | 19,- | |
| | | | |
| --- | --- | --- | --- |
| | | 139,- | |
| | | | |
| --- | --- | --- | --- |
| | | 89,- | |
| | | | |
| --- | --- | --- | --- |
| | | 139,- | |
| | | | |
| --- | --- | --- | --- |
| | | 13,- | |
59,-

35,-




| | | | |
| --- | --- | --- | --- |
| | | 69,- | |
| | | | |
| --- | --- | --- | --- |
| | | 69,- | |
| | | | |
| --- | --- | --- | --- |
| | | 39,- | |
| | | | |
| --- | --- | --- | --- |
| | | 39,- | |
29,-

17,-




29,-

17,-




29,-

17,-




79,-

47,-




239,-

143,-




| | | | |
| --- | --- | --- | --- |
| | | 139,- | |
| | | | |
| --- | --- | --- | --- |
| | | 39,- | |
35,-

21,-




| | | | |
| --- | --- | --- | --- |
| | | 39,- | |
| | | | |
| --- | --- | --- | --- |
| | | 139,- | |
| | | | |
| --- | --- | --- | --- |
| | | 139,- | |
49,-

29,-




59,-

35,-




| | | | |
| --- | --- | --- | --- |
| | | 13,- | |
| | | | |
| --- | --- | --- | --- |
| | | 13,- | |
13,-

8,-




13,-

8,-




13,-

8,-




13,-

8,-




13,-

8,-




| | | | |
| --- | --- | --- | --- |
| | | 13,- | |
| | | | |
| --- | --- | --- | --- |
| | | 13,- | |
| | | | |
| --- | --- | --- | --- |
| | | 13,- | |
| | | | |
| --- | --- | --- | --- |
| | | 35,- | |
| | | | |
| --- | --- | --- | --- |
| | | 14,- | |
| | | | |
| --- | --- | --- | --- |
| | | 14,- | |
99,-

59,-




79,-

47,-




49,-

29,-




79,-

47,-




| | | | |
| --- | --- | --- | --- |
| | | 5,- | |
15,-

9,-




12,-

7,-




139,-

83,-




59,-

35,-




| | | | |
| --- | --- | --- | --- |
| | | 239,- | |
| | | | |
| --- | --- | --- | --- |
| | | 69,- | |
| | | | |
| --- | --- | --- | --- |
| | | 139,- | |
| | | | |
| --- | --- | --- | --- |
| | | 69,- | |
| | | | |
| --- | --- | --- | --- |
| | | 89,- | |
| | | | |
| --- | --- | --- | --- |
| | | 69,- | |
| | | | |
| --- | --- | --- | --- |
| | | 139,- | |
| | | | |
| --- | --- | --- | --- |
| | | 139,- | |
| | | | |
| --- | --- | --- | --- |
| | | 59,- | |
| | | | |
| --- | --- | --- | --- |
| | | 139,- | |
| | | | |
| --- | --- | --- | --- |
| | | 49,- | |
| | | | |
| --- | --- | --- | --- |
| | | 13,- | |
99,-

59,-




79,-

47,-




| | | | |
| --- | --- | --- | --- |
| | | 119,- | |
89,-

53,-