Produsenter
FACEBOOK FOR KS
Klarna
KÅRET SOM FAVORITTBUTIKK I 2014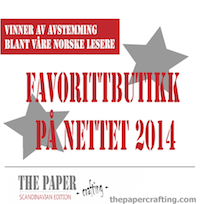 TUSEN TAKK TIL ALLE SOM 
STEMTE PÅ OSS :-)
Nyhetsbrev
Twitter
STUDIO CALICO - WOOD VENEER - TWEETS
Die-cuts i tre. Pakken inneholder 61 fugler fra STUDIO CALICO.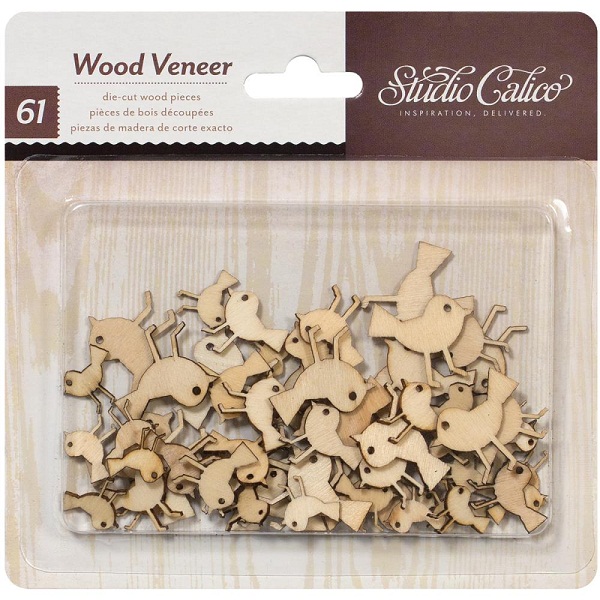 STUDIO CALICO - Heyday Collection: Wood Veneer Die-Cut Pieces.
This package contains an assortment of die-cut wood veneer pieces.
Each one is approximately 1/16 inch thick and they are great for both paper crafting and mixed media projects. Available in a variety of designs (each sold separately).
Number of pieces per package varies by design.
Kommentarer
| | | | |
| --- | --- | --- | --- |
| | | 16,- | |
| | | | |
| --- | --- | --- | --- |
| | | 15,- | |
| | | | |
| --- | --- | --- | --- |
| | | 49,- | |
| | | | |
| --- | --- | --- | --- |
| | | 49,- | |
179,-

107,-




| | | | |
| --- | --- | --- | --- |
| | | 59,- | |
| | | | |
| --- | --- | --- | --- |
| | | 59,- | |
| | | | |
| --- | --- | --- | --- |
| | | 59,- | |
| | | | |
| --- | --- | --- | --- |
| | | 59,- | |
| | | | |
| --- | --- | --- | --- |
| | | 59,- | |
| | | | |
| --- | --- | --- | --- |
| | | 59,- | |
| | | | |
| --- | --- | --- | --- |
| | | 69,- | |
| | | | |
| --- | --- | --- | --- |
| | | 39,- | |
| | | | |
| --- | --- | --- | --- |
| | | 39,- | |
| | | | |
| --- | --- | --- | --- |
| | | 39,- | |
| | | | |
| --- | --- | --- | --- |
| | | 179,- | |
| | | | |
| --- | --- | --- | --- |
| | | 69,- | |
| | | | |
| --- | --- | --- | --- |
| | | 49,- | |
| | | | |
| --- | --- | --- | --- |
| | | 35,- | |
89,-

53,-




89,-

53,-




| | | | |
| --- | --- | --- | --- |
| | | 45,- | |
39,-

23,-




| | | | |
| --- | --- | --- | --- |
| | | 45,- | |
59,-

35,-




59,-

35,-




59,-

35,-




| | | | |
| --- | --- | --- | --- |
| | | 49,- | |
59,-

30,-




| | | | |
| --- | --- | --- | --- |
| | | 29,- | |
| | | | |
| --- | --- | --- | --- |
| | | 49,- | |
| | | | |
| --- | --- | --- | --- |
| | | 49,- | |
| | | | |
| --- | --- | --- | --- |
| | | 49,- | |
| | | | |
| --- | --- | --- | --- |
| | | 69,- | |
| | | | |
| --- | --- | --- | --- |
| | | 69,- | |
| | | | |
| --- | --- | --- | --- |
| | | 6,- | |
| | | | |
| --- | --- | --- | --- |
| | | 12,- | |
| | | | |
| --- | --- | --- | --- |
| | | 5,- | |
| | | | |
| --- | --- | --- | --- |
| | | 18,- | |
119,-

71,-




79,-

47,-