Produsenter
Nye produkter
FACEBOOK FOR KS
Klarna
KÅRET SOM FAVORITTBUTIKK I 2014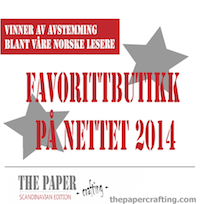 TUSEN TAKK TIL ALLE SOM 
STEMTE PÅ OSS :-)
Nyhetsbrev
Takk! Du vil motta en e-post så snart produktet er på lager!
En ukjent feil har oppstått. Klikk her for å prøve igjen!
Tim Holtz - Distress Stain - Black Soot




Distress Stains er et flytende vannbasert blekk for papir og andre porøse overflater. 




Brukes for raskt og enkelt dekke større flater med blekk eller bakgrunner. 




Flasken har en svamp på toppen for enkel påføring. Ønskes sterke farge, tar du bare 




å stryker over for å oppnå sterkere farge. Tilgjengelig i hele Distress sin fargeserie. 



Flasken må ristes godt før bruk! 
 
 

 
TIPS!


Denne kan også brukes som underlag for andre distressfarger, slik at resultatet blir lysere.




Spray på med vann for å lysne farge og lage spraglete effekter. 




Hvis Distress Stain prosjektet ditt skal brukes utendørs - må du først forsegle med et værbestandig sealer. 





Svampen har en innebygd ventil som gir mulighet for å kontrollere mengden som kommer ut. 




Ved å trykke toppen ned på overflaten, så åpnes ventilen og Distress Stain kommer ut. 




Løftes den vekk fra overflaten for å stoppe utstrømningen. 




Du kan bruke svampen som er på toppen som en pensel.  



* Syrefri, giftfri
* Lysekte fargestoff
* Toppen har ventil
* Leveres i flaske  

 

Distress Stains are fluid water-based dyes for papers and other porous surfaces. Use for quick and easy ink coverage for backgrounds and larger areas. Mist with water to lighten color and create mottled effects. Apply layers of stain to achieve more saturated color. Available in the entire Distress color palette, including Metallic shades.
The brushed nylon dabber top has a built-in spring valve. This allows for controlling the release of Distress Stains from the bottle. By pressing the dabber top down onto surface, the valve opens and fluid releases. Lift dabber away from surface to stop fluid flow. Spread Distress Stains by swiping the dabber top lightly as a brush across the surface.
Note: If Distress Stain project will be used outdoors, first seal with a weatherproof sealer.
• Acid free, non-toxic
• Fade-resistant dyes
• Dabber top with spring valve control
• Available in 1 fluid ounce bottles

Kommentarer
RANGER INK - TIM HOLTZ