Produsenter
Nye produkter
FACEBOOK FOR KS
Klarna
KÅRET SOM FAVORITTBUTIKK I 2014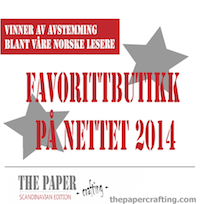 TUSEN TAKK TIL ALLE SOM 
STEMTE PÅ OSS :-)
Nyhetsbrev
Takk! Du vil motta en e-post så snart produktet er på lager!
En ukjent feil har oppstått. Klikk her for å prøve igjen!
TSUKINEKO: TACK N PEEL - REUSABLE CLING SHEET - LIMPUTE TIL STEMPEL
Produktet anbefaler å klippe til slik at den passer din akryll klosse. Ene siden er med lim og andre siden har "klister" som gjør at dine umonterte stempler holder seg på.
Du slipper å montere EZMOUNT på dine umonterte stempler. Du sparer tid og lagringsplass. Kan brukes om og om igjen - alltid klar til bruk.
Kan brukes til de fleste stempler, litt avhengig av kvaliteten på gummistemplene.
NB! Vi anbefaler ikke til Saturated Canary.

Måler ca 102x166x2mm


TSUKINEKO- Tack'n Peel Reusable Cling Sheet.
Tack'n Peel clear sheets are a unique reusable product designed for creating stamping block images. Trace and cut a Tack'n Peel sheet to fit a clear stamp block. Then cut a design out or add a raised design using rubber bands; strings; plastic wrap; die cuts; fun foam; etc. The clear sheets allow easy alignment and can also be used with a brayer. When finished stamping the Tack'n Peel image can be stored and used again.
This package contains one 4x6-1/2in sheet.





Kommentarer