Produsenter
Nye produkter
FACEBOOK FOR KS
Klarna
KÅRET SOM FAVORITTBUTIKK I 2014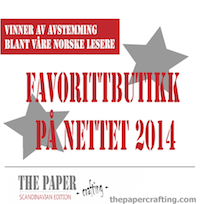 TUSEN TAKK TIL ALLE SOM 
STEMTE PÅ OSS :-)
Nyhetsbrev
Takk! Du vil motta en e-post så snart produktet er på lager!
En ukjent feil har oppstått. Klikk her for å prøve igjen!
RANGER - STICKLES GLITTER GLUE SGG29595 - THISTLE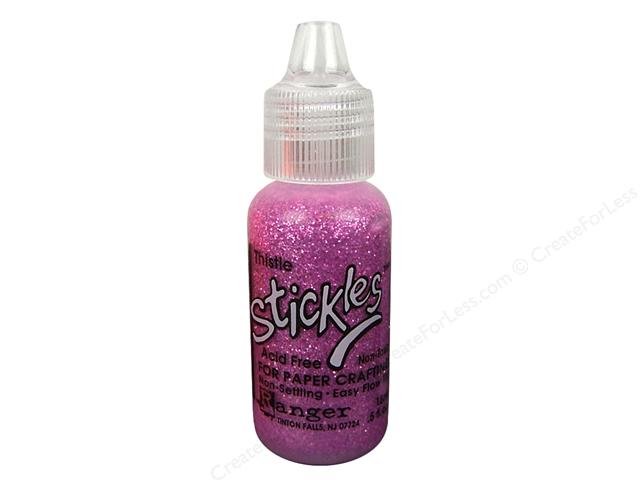 Superfint konsentrert glitterlim på flaske med tynn påføringstupp. Gir lekker effekt!
Lag pyntestriper, prikker, tekst m.m. Marker noe av stempelmotivet eller bruk i midten av blomster. Gni glitterlimet flatt over et motiv for en glitteroverflate.

Tørketiden avhenger av hvor tykt lag du bruker. Syrefritt produkt fra Ranger.
Inneholder 18 ml pr. flaske.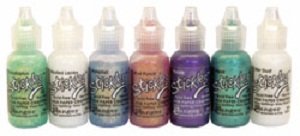 Stickles™ Glitter Glue
Let your art "sparkle" with acid free, non-settling Stickles™ glitter glue! Easily write, dot, dash, draw and embellish on paper and rubber stamping projects, candles, memory album covers and more! Available in .5 oz. fine point applicator tip bottles.
• Acid free
• Non-toxic
• Non-settling
• Easy-flow tip
• Water wash-
RANGER-STICKLES.
A plastic bottle of 0.5oz/15ml of glitter glue. Acid free; non-toxic; Non-setting and featuring an easy flow tip. Makes your art sparkle and enhances rubber stamped designs; adds excitement to greeting cards; letters; envelopes; holiday and party decorations. Many colors available.
SGG38436
SGG38443
SGG38450
SGG38467
SGG38474
SGG38481
Champagne
Cranberry
Ice Blue
Mercury Glass
Pine
Pink Taffeta
New! 8/13
New! 8/13
New! 8/13
New! 8/13
New! 8/13
New! 8/13

SGG23944
Cotton Candy

SGG29533
Glam Pink

SGG20608
Fruit Punch

SGG01874
Pink

SGG01898
Christmas Red

SGG01768
Candy Cane

SGG23920
Burgundy

SGG29526
Tropical Tangerine

SGG29588
Paprika

SGG15130
Orange Peel

SGG01775
Copper

SGG01942
Yellow

SGG01799
Gold

SGG01904
Golden Rod

SGG20585
Eucalyptus

SGG01829
Lime Green

SGG29540
Firefly

SGG01805
Green

SGG01812
Holly

SGG29571
Mystic Green

SGG01867
Patina

SGG23913
Baby Blue

SGG20639
Waterfall

SGG01935
Turquoise

SGG20578
Aqua

SGG29557
Lagoon

SGG29052
True Blue

SGG29564
Midnight Blue

SGG01843
Lavender

SGG01928
Starry Night

SGG20615
Purple

SGG29595
Thistle

SGG01850
Magenta

SGG23937
Cinnamon

SGG15123
Black Diamond

SGG09696
Platinum

SGG01911
Silver

SGG20592
Frosted Lace

SGG01782
Crystal

SGG17028
Diamond

SGG20622
Star Dust

SGG01836
Icicle
Kommentarer