Produsenter
FACEBOOK FOR KS
Klarna
KÅRET SOM FAVORITTBUTIKK I 2014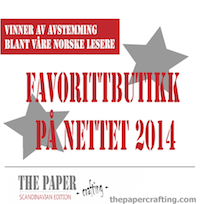 TUSEN TAKK TIL ALLE SOM 
STEMTE PÅ OSS :-)
Nyhetsbrev
Twitter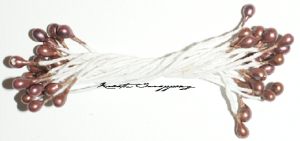 STØVBÆRER - SB0007 - BRUN
Brun støvbærere. Selges i 1 bunt med 20 støvbærer. (40 hoder tilsammen siden de har hoder i begge ender). Ca 6 cm lang. Kan fint deles i 2.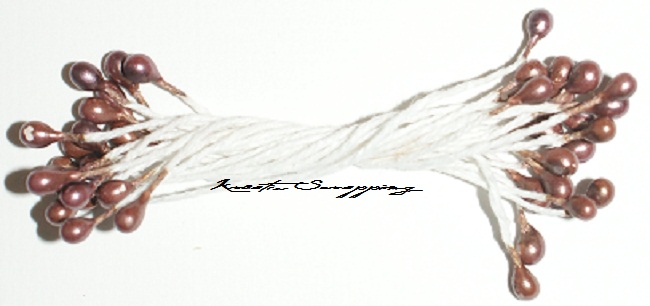 This is for one bunch of BROWN stamens.
Sold in a bunch of 20 stamens, (40 heads because they are double ended), app 6 cm long.
Kommentarer

KS - PYNT & TILBEHØR
| | | | |
| --- | --- | --- | --- |
| | | 69,- | |
| | | | |
| --- | --- | --- | --- |
| | | 69,- | |
| | | | |
| --- | --- | --- | --- |
| | | 49,- | |
| | | | |
| --- | --- | --- | --- |
| | | 35,- | |
| | | | |
| --- | --- | --- | --- |
| | | 39,- | |
| | | | |
| --- | --- | --- | --- |
| | | 29,- | |
119,-

71,-




| | | | |
| --- | --- | --- | --- |
| | | 14,- | |
| | | | |
| --- | --- | --- | --- |
| | | 34,- | |
| | | | |
| --- | --- | --- | --- |
| | | 79,- | |
| | | | |
| --- | --- | --- | --- |
| | | 25,- | |
| | | | |
| --- | --- | --- | --- |
| | | 35,- | |
| | | | |
| --- | --- | --- | --- |
| | | 69,- | |
| | | | |
| --- | --- | --- | --- |
| | | 69,- | |
| | | | |
| --- | --- | --- | --- |
| | | 29,- | |
77,-

69,-




16,-

8,-




16,-

8,-




| | | | |
| --- | --- | --- | --- |
| | | 45,- | |
| | | | |
| --- | --- | --- | --- |
| | | 79,- | |
| | | | |
| --- | --- | --- | --- |
| | | 59,- | |
| | | | |
| --- | --- | --- | --- |
| | | 109,- | |
119,-

71,-




| | | | |
| --- | --- | --- | --- |
| | | 29,- | |
15,-

8,-




| | | | |
| --- | --- | --- | --- |
| | | 29,- | |
| | | | |
| --- | --- | --- | --- |
| | | 29,- | |
19,-

11,-




| | | | |
| --- | --- | --- | --- |
| | | 29,- | |
| | | | |
| --- | --- | --- | --- |
| | | 69,- | |
| | | | |
| --- | --- | --- | --- |
| | | 69,- | |
| | | | |
| --- | --- | --- | --- |
| | | 99,- | |
19,-

10,-




19,-

10,-




149,-

89,-




129,-

77,-




19,-

10,-




89,-

53,-




79,-

47,-




89,-

53,-




19,-

10,-